#SpreadingTheLove Cara-Mel Picks of The Week (#25)
Special Thanks: S/O to everyone that continues to spread the love across the globe.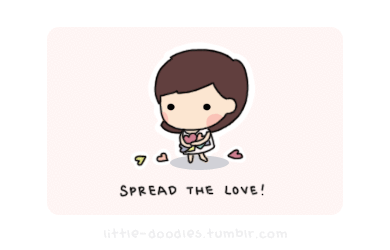 Note: The #spreadthelove campaign supports individuals that follow the @caramel_dmv account on Twitter. This is a weekly blog that promotes ten people and their talents, businesses, etc. However, tonight's picks highlight some great MUST follow friends that are all about supporting those they follow; while spreading the love across the world! 
James Best @jamesbest1864 
Profile: Writer & Author of the books:  A Walk in Time & The Haunting of Marcasite. 
Sonia K @SoniaKris13 
Profile: A Music Lover & Fighter/Advocate for Unity; with a goal to unit people in the name of humanity across all barriers. 
Shelli Diego @shellidiego 
Profile: CEO of The Sound-Box Media Group; Music Lover and supporter of various genres/musicians. 
KiaSmileyyyy @misskiasmileyy 
Profile: A woman of God; that motivates, supports, and provides a positive light within this world daily with her posts. 
Nita @Nimars 
Profile: A Music Lover and a overall supporter of those whom she connects with. 
Secretsmurf22 @secretsmurf22 
Profile: A great #twitterfam to kick it with on a daily if you are looking to talk about throwback days, politics, want a good laugh, etc. 
Heather Hale @Heather91095187
Profile: A Business Owner and Advocate for uniting others across the globe with the #worldunitedfollowtrain movement. 
Brian @17bt1
Profile: A fan of Philly sports teams and a great motivator with his optimistic attitude. 
Ira @TheJazzSoul 
Profile: A Music Lover in particular of Jazz; with a goal to entertain, excite, and foster a new global audience of Jazz/Soul music from the '50s, '60s, and '70s. 
Rufus Levante @itsRufusSucka  
Profile: A #twitterfam that is a Musician/Artist/Writer/Thinker and much more. A definite must follow if you are looking to connect with a genuine soul.