#SpreadingTheLove Cara-Mel Picks of The Week (#26)
Special Thanks: S/O to everyone that continues to spread the love across the world.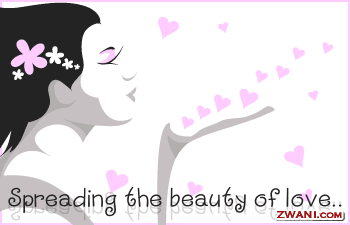 Note: The #spreadthelove campaign supports individuals that follow the @caramel_dmv account on Twitter. This is a weekly blog that promotes ten people and their talents, businesses, etc. However, tonight's picks highlight some great MUST follow friends that are all about supporting those they follow; while spreading the love across the globe! 
Pam Frazier @pamfrazier70 
Profile: A joyful soul that supports and motivates her followers with her great posts. 
512 @512i1122 
Profile: If you are into art, editorial design, photography, animals, visual arts  and looking for great support; this is a must follow #twitterfam. 
Jason @Jasonbu01507550 
Profile: A genuine supporter of all that connect with him. 
Jordan Smith @jordandasuper 
Profile: A lover of music, old-school movies, GOD, and a positive motivator. 
Fuzzy Wuzzy @FuzzyWuzzzy 
Profile: A great #twitterfam to connect with if you are looking for a supporter that loves to stay in tune with the world and music. 
Flappy McFlapjacks @FMcflapjacks 
Profile: A great person to connect with that loves to support his followers; as well as chit chat with them regularly. 
Alicia Rodriguez @aliciaRodL 
Profile: A lovely woman full of positive vibes and energy. 
Bridgie @Bridgie101 
Profile: A lover of coffee, the gym, animals and a good book. 
Enrique Iglesias @Enrique65122959
Profile: A beautiful spirit and lover of GOD; he is always providing great motivational posts daily. 
Kerry @KerryRoggers 
Profile: A lover of music/football, promoter, and dancer.