#SpreadingTheLove Cara-Mel Picks of The Week (#27)
Special Thanks: S/O to everyone that continues to spread the love across the world.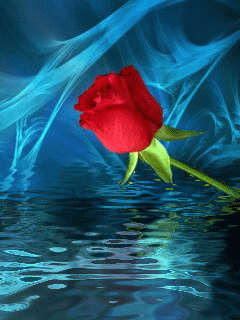 Note: The #spreadthelove campaign supports individuals that follow the @caramel_dmv account on Twitter. This is a weekly blog that promotes ten individuals and their talents, businesses, etc. Tonight's picks highlights a Cancer Survivor, Community Movements & Much More.
Twitter Family Spotlight: 
Saman Priyankara @Samanpriyankar6 
Profile: A #twitterfam to follow if you are looking for positive daily posts and a great supporter and friend. 
Sonia K @SoniaKris13 
Profile: A great friend and #twiterfam that strives to unite the people of this world one post at a time. 
Cancer Support Organization & Survivor 
Ironwood Cancer @IronwoodCancer  
Profile: Personalized comprehensive integrated cancer centers that support and aid others during their fight; located in Arizona (Chandler, Gilbert, Glendale, Mesa, Phoenix, and Scottsdale). 
Breast Cancer Sucks @estrogenplus 
Profile: A Breast Cancer Survivor that has been through chemo, a mastectomy, radiation, and hormone therapy. This #twitterfam has four grown children; which one has Down Syndrome. Though there has been many struggles in life...you will find positive and encouraging posts that will inspire you daily. 
Community Movements 
Great Wall of Hip Hop @GWofHiphop 
Profile: A group simply dedicated to supporting the Hip Hop culture and movement on a daily basis.
Black Twıtter @BlkLivesChatter 
Profile: A social network based in Maryland for the people; by the people. All races welcome! 
Black News @BlackNewsOutlet 
Profile: This organization posts daily activities of injustice and other current news events that are going on around the world.
Women On Business @womenonbusiness 
Profile: An Award-winning site that provides news and information to women looking to be successful in today's business world.
Music Producers Spotlight
Shadow Black @ShadowBlack713 
Profile: An H-Town Producer... with musical credits such as: Mike Jones, Killa Kyleon, Bun B, Devin da Dude, and many more. 
Andrea De Beatboxer @DeBeatBoxerZA 
Profile: This talent is known for his Music Production, Vocals and Award Winning Beatboxer skills.