#SpreadingTheLove Cara-Mel Picks of The Week (#21)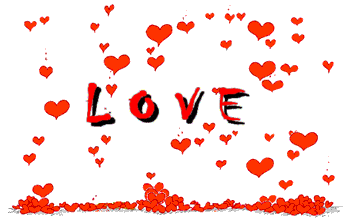 Special Thanks: S/O to everyone who continues to spread the love all around! Let's continue to support one another in 2017! You all are appreciated and I look forward to everyone's tweets this upcoming week. 
Supportive Writing Organizations 
AfricanAmerican Book 
Company Profile/Link: Supporter of African American authors worldwide. Click Here. 
WILDsound Review 
Company Profile/Link: An organization looking for the next great writer. Each writer receives full feedback of their submissions, and the winners work will be displayed at their festival. Click Here. 
A Movement For Change 
Rev. J.R. Johnson 
Mission: Our goal is to build a women's shelter to help survivors of domestic violence, risk of separation from their children, and/or needs substance abuse support. 
Sharon K. D'Agostino 
Mission: To be an advocate for the health, empowerment & education of girls, women and children everywhere; while working to ensure their voices are being heard. 
Hope for Orphanages  
Mission: An organization founded in 2016; with a purpose to share Christ through words and deeds with a goal to change lives & nations. 
Music To Check Out
D-LAW 
Music Link: Jordans And A Gold Chain Mixtape- https://spinrilla.com/mixtapes/dj-komplex-jordans-and-a-gold-chain 
Cassandra Joy  
Music Link: Love You All Over Again Video- https://www.youtube.com/watch?v=djyG768wNKo&feature=youtu.be 
MATTA FACT 
Music Link: Fortune Cookie Mixtape - https://soundcloud.com/matta_fact-1 
Freebird 
Music Link: Face Book Page- https://www.facebook.com/MarkBird17/?ref=hl
Liddy Clark
Music Link: Official Website- http://liddyclark.com/
 #SpreadingTheLove is a 2017 blog campaign that promotes those from all walks of life that have connected/follow Cara-Mel via Twitter.